With cooler weather upon us, you'll find many plant sales and garden events around the metroplex. First up, if you missed the garden tours this past spring, you have another chance this Saturday, October 3rd.
City of Plano is hosting its fall tour from 9 a.m. to 3 p.m. This is a free, self-guided tour featuring water-conserving, drought tolerant residential and community gardens – Texas SmartScape® landscapes.
The tour headquarters is at the Environmental Education Center in Plano, which is also home to the Texas SmartScape® Demonstration Gardens where you can observe the monarch butterfly migration!
Experts will be on hand to discuss landscaping and efficient watering. Also, you may receive a free moisture meter (while supplies last), something a Texas gardener should never be without! Check the website to download handouts and for the tour map.
A Shady Stop on the Tour
One of my long time clients will be on the tour (on Parliament Lane) to showcase her shady, sustainable landscape, including native and well-adapted plants, small Turffalo lawn, rain gardens, mulch and gravel pathways.
We removed high maintenance plants and St. Augustine lawn in 2008, and the landscape has evolved over the course of seven years, now requiring mostly just seasonal maintenance.
Coppell's annual Texas SmartScape Tour is happening on the same day, from 9 a.m. to 1 p.m. Start at the Helping Hands Garden (next to the Town Center) for tour maps of the residential and community gardens. The tour features eco-friendly landscapes to inspire sustainable practices, attracting wildlife, and beautifying your outdoor spaces.
The Texas SmartScape™ programs is continuing its plant fairs through the fall at select Home Depot locations throughout the metroplex. These events will offer deals on many of the water-wise, heat loving plants that do so well in the landscapes you'll see on the tours. Visit the website for more details.
More Fall Events and Plant Sales
October is a busy time for garden events and plant sales. And for good reason since fall is the best time to plant many perennials and shrubs (though wait until winter for tree planting).
October 3
This event hosted by the Denton County Master Gardener Association will take place at the Trietsch Memorial UMC Family Life Center in Flower Mound, and will feature educational booths, speakers, and local vendors.
A large selection of organically grown plants will be available at the North Central Chapter of the Native Plant Society of Texas plant sale at Randol Mill Park Greenhouse in Arlington.
October 9-10
The sale will feature plants specially suited to growing in North Texas, including trees, shrubs, ornamental grasses, perennials, vines, annuals and spring-flowering bulbs.
October 17
Featuring hard-to-find heirloom bulbs and drought-tolerant perennials, at Myers Park in Plano. Tours of the Myers Park Research & Demonstration Gardens will also be available, and Collin County Master Gardeners will be on hand for questions.
The Plant Native Plant Now sale at the Grapevine Botanical Gardens will feature unique native and well-adapted trees and shrubs, with a focus on nectar and host plants for butterflies, and will coincide with the Butterfly Flutterby event.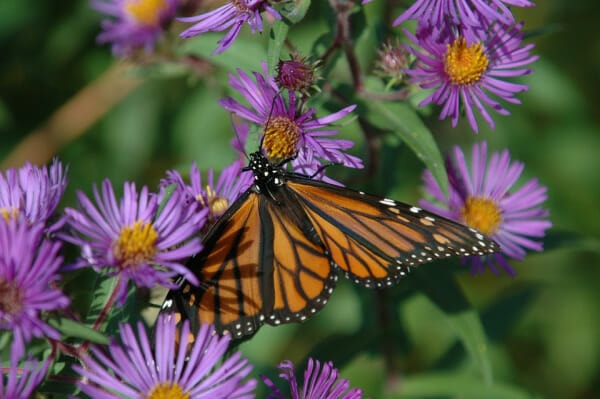 October 31
The Texas Discovery Gardens in Dallas is offering a selection of pollinator-friendly native and well-adapted plants.
Through October 23
TCMGA Fall Plant Sale
If you are in Tarrant county you can order native and adapted trees and shrubs online to be picked up on November 7th.
Bonus: Nature Events
Want to get out into nature now that the temperatures are cooling? Check out events available via North Texas Master Naturalist, the Heard Natural Science Museum & Wildlife Sanctuary, in McKinney, and the Lewisville Lake Environmental Learning Area.
If you have any questions about native plants and landscaping, leave me a comment below or drop by my Facebook page. Did we miss any events or activities you are looking forward to this fall?